Clearwater Cascade is situated right in the center of Pinellas County, giving you full access to everything that this gorgeous destination has to offer.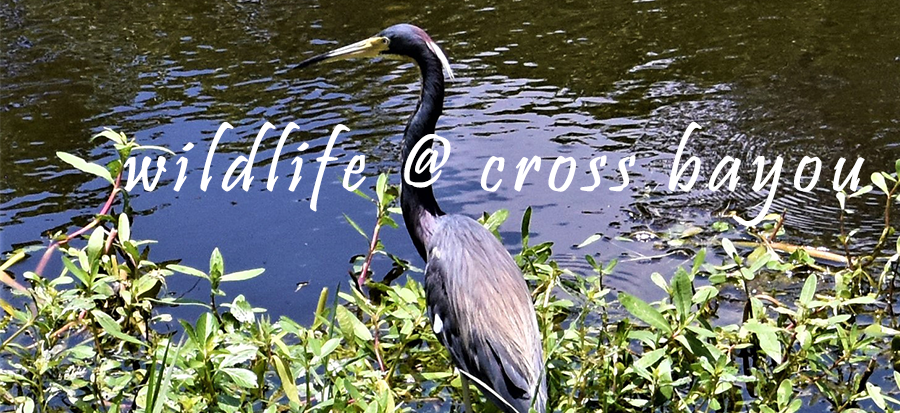 Cross Bayou is located adjacent to Clearwater Cascade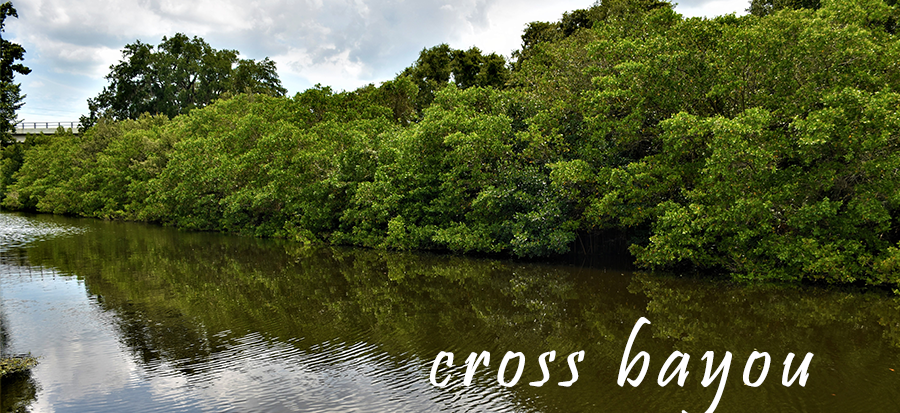 Nearby Attractions Include: Many state, county and city parks, golf courses, museums, art galleries, performing arts theaters, dog racing, pro football, hockey and both major league & minor league baseball, aquariums, gardens (Sunken Gardens and Busch Gardens). Many residents enjoy the many area fishing piers, bike trails, and horseback riding. The adventures just begin here at Clearwater Cascade!!
---
Location

View an easy-print PDF Lot Map or view picture of lot map
Area Map - partial Pinellas & Hillsborough County Map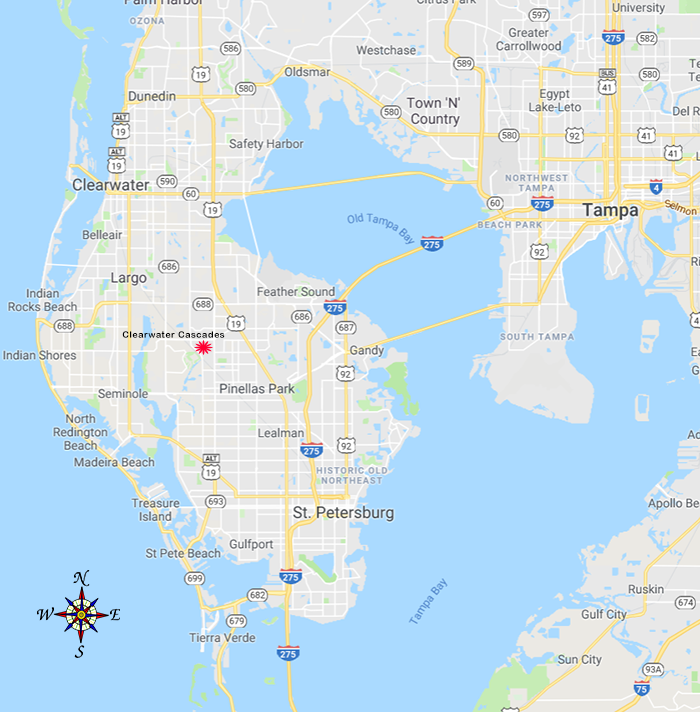 ---
Clearwater Cascade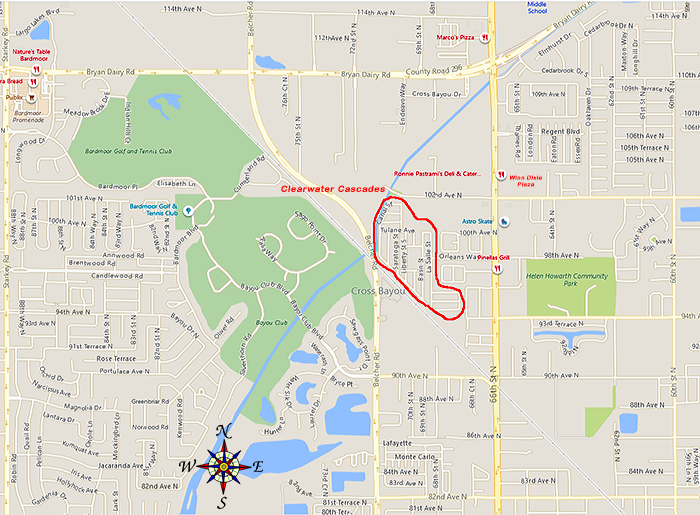 ---
Satellite
view of the neighborhood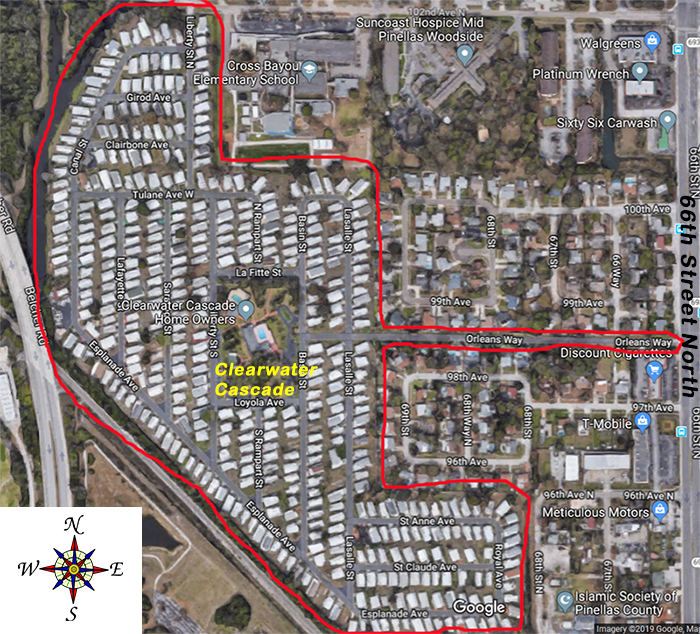 ---