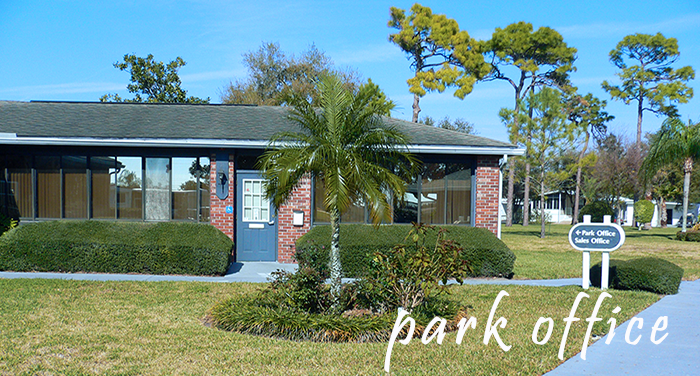 Clearwater Cascade Homeowners Association, Inc.
9790 66th St N, Pinellas Park, FL 33782
office hours: 9am-4pm (closed 12-12:30pm)
phone: 727-544-8111 / fax: 727-541-1438
night patrol: 727-423-7006 (7pm-3am)
website: clearwatercascade.com
office@clearwatercascade.com
Park Manager: Jane Jarlenski, CMCA, AMS, PCAM
manager@clearwatercascade.com
Administrative Assistant: Bobbi Villar
office@clearwatercascade.com
View: Clearwater Cascade Brochure
Forms: see CCHOA page
Estoppel Certificates – Estoppel Certificate should be requested by writing to Heidi Grace, Estoppel Specialist, Resource Property Management, 7500 Park Street, Seminole FL 33777 or email Heidi at hgrace@resourcepropertymgmt.com.
2021-22 Board of Directors
President: Donna Thorn
Vice President: April Loomis
Secretary: Diane Cudnik
Treasurer: Sherri Bourque
Director: Christine Becker
Director: Barry Porter
Director: Tim Caddell
Director: Beverly Richards
Director: Mark Vetter
2020-21 Committees
Architectural/Grounds:
Chair: David Floyd
Members: Don Riech, Kerry Pardy, John Florian, Richard Schroeder, Tom Ranslow, Patti Ranslow & Bruce Borowski
Beautification:
Chair: Donna Miller
Bingo:
OPEN
Communication:
Chair: Debbie Creighton
Members: Judy Haseltine, Marilyn Jones, Marcia Manzi, Maddy Haber, Val Zuidema, Deb Parkinson, Jackie Glendenning, Nancy Wallace, Mary Robinson
Elections:
Chair: Barb Otto & Patti Ranslow

Finance:
Chair: Ron McJannet
Library:
Chair: Ann Vetter & Deb Wadkins
Real Estate:
Chair: Gaye Karges
Members: Wayne Karges, Dot Shoemaker, Lois Hull, Karl Miller & Betty Barnes
Safety/Neighborhood Watch:
Chair: Steve Barnstorf
Volunteer Coordinator:
Mark Vetter
Committee Chairs are appointed and Members are approved at the discretion of the Board of Directors. At no time should a committee member speak for the Board, nor should they represent themselves as having authority to take any action, unless so stated in the guidelines of the committee's responsibilities. Committees must follow Statute guidelines for meetings and minutes.
Leaseholders' Association
President: Gary Henson
Vice President: Robert Roy
Treasurer: Leisa Navey